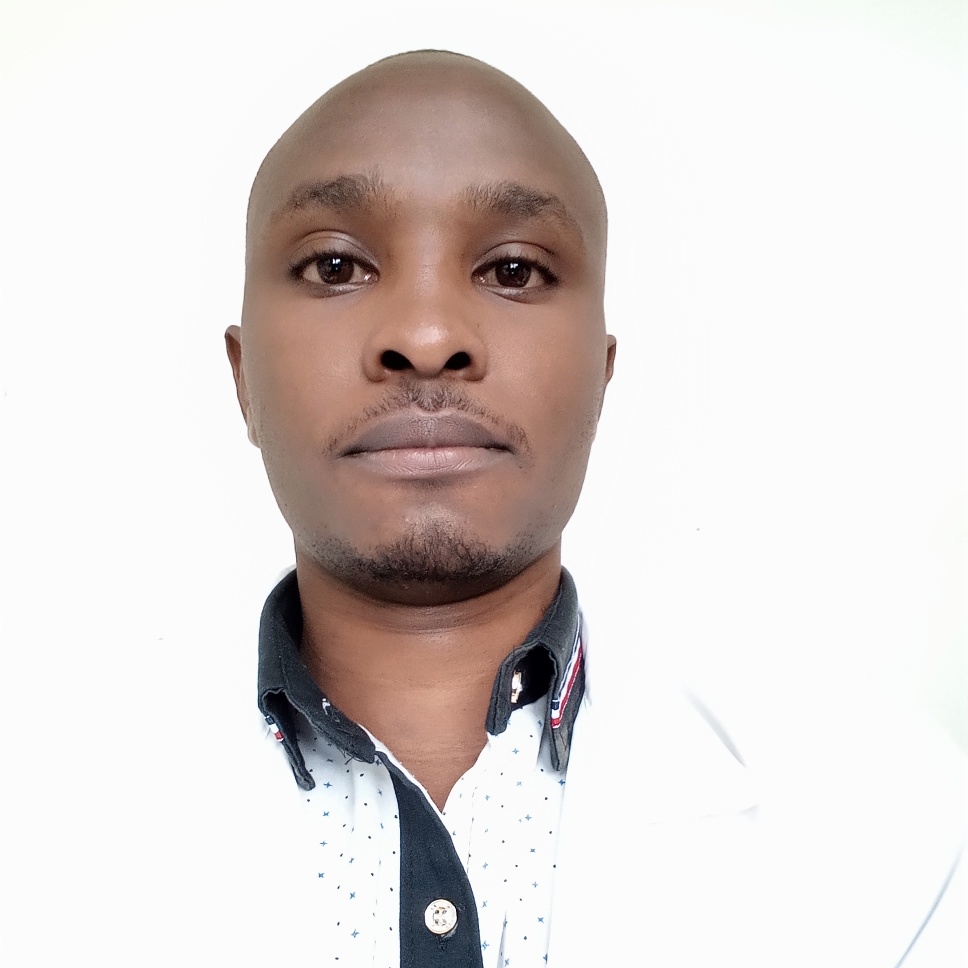 John Mwendwa
Class of 2017 - Medical Laboratory Science and Technology
So as I said earlier, growing up for me was a tough ride, I was expected to make my own decisions on which way to end up and who to become (of course I can't follow my dad's footsteps). My dad always insisted on getting good grades and going to college and getting a good job that can secure your future. It's all I had back then. It's what the system in integrated on and I would make my dad happy simply by getting what he wanted, after all he sacrificed all for me. It feels like he owes me. But I had one dream in my head, that has never dimmed no-matter the circumstances I wanted to be financially free and responsible for my future, so in high school I used to be good at calligraphy so I would make love cards(of course it's the best business to do when you're at the epicentre of adolescents) and sell to my classmates and school mates so I wouldn't have to ask for pocket money from my parents and it did work well for me until form 3 when I was sent home for doing business while in school. The business didn't affect my grades nor my performance in school but the teachers knew better than I did so I had to quit selling the cards but still I couldn't stand the fact that I had to ask for pocket money from my mum it really hurt.
When I finished high school I used to like reading books, and just before I joined college I came across a book that changed my whole view of life as a whole it was titled " Rich Dad Poor Dad: by Robert Kayosaki" it did paint out my whole life as a kid and my Dad's mind-set on how he used the money that was left be my grandfather "go to school get good grades go to college and get a job " and then it gave me another view of life. It talked about being financial freedom, how the rich get rich and stay rich, how the poor stay poor and the middle class stay middle class. It points out what we are taught by our system; to become good managers, salesmen, supervisors (basically how to work for the rich) but it never teaches us how to become self-independent or how to start our own businesses. That lesson is taught why life itself and that's why very few make to the top, and stay at the top, it's not rocket science but just a few make it out.
I've always wanted to be independent, make my own wealth since I've seen first-hand from my own father what damage fortune inherited could do when left to the wrong person. But one thing I do understand is that I can't get the freedom I want by just working hard, I needed information and knowledge that is the real wealth. I was being sent to college when this whole new information had landed in my head and I was burning with ideas and wondering if I'm wrong to go to college. What if I don't make it through college? What if I just don't go? What if... I was asking myself, but I decided I have to go anyway, there was no chance my dad would understand me if I said I am not going to college. And with my mind set to get things done my way I started the college journey, and by the way never asked for pocket money from my dad even when I was at freshmen year in college, I struggled my way out as always I didn't have enough to pay for my rent so I had my big brother help me out.
By the end of my freshmen year I enrolled in an online business for writing articles based on my area of specialization "laboratory medicine" that was introduced to me by some friends I met at college but from a different institution, I had a mini laptop that my dad bought for me as present to help me with college, and I was dying to save some extra cash and pay for my own rent. So I joined the online platform on September 20th 2015 just 1 year after joint college, I had never done writing before but I trusted my gut and went for it "I had what it takes remember?" I told myself. I put in the work trying not to interfere with my studies so I had to be careful. Lucky enough the online writing was usually active during the night so it was a matter of sacrifice sleep for money. I slept 2200hrs and woke up at 1000hrs in the morning to check if I had got a job, I didn't have any but never gave up. It took a month for me to get the first job and sale off my writing skills, and then guess what! When I got that first job and I dedicated all my energy to it, I didn't sleep that night and I delivered the job. I got a 5 star rating and a $10 tip for job well done. i
It came as a surprise to me I must say, I had never written any article before and here I am getting a 5 star rating. I took it my responsibility to pay for my rent the following month by delivering my best which I did since managed to hit ksh 20,000 for the month of November and December. It was enough for me as a student to use and pay rent. I managed to stay awake in class and keep my online business running as well, it went on for two years until I finished College and got a job at Karen Hospital and had saved ksh100,000 by the time I was graduating.