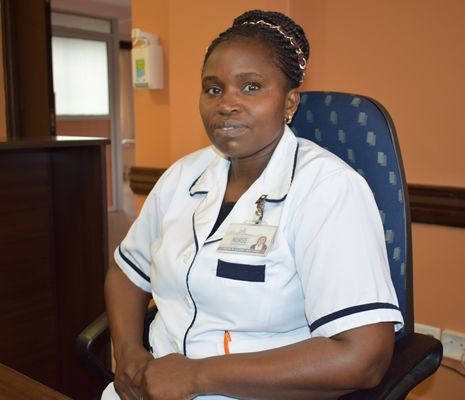 "My ambition to become a registered nurse took 19 years to achieve. I sat for my O level exams in 1995. I waited eagerly for the results which would enable me to pursue my dream career as a nurse. To my disappointment, I had the required mean grade but had failed in Mathematics.
I searched for ways and means for me to enroll in nursing school to no avail. But my burning desire was to become a nurse. The desire was so strong that I decided to study Medical Laboratory to justify me to be near a hospital. But that did not satisfy my urge. I must be a nurse somehow? I had convinced myself.
I had sat for my KCSE 15 years earlier and the only option for me that I discovered was to bridge Mathematics. It was difficult for me to think of sitting in class again, I was already married and expecting our second-born baby, I got disheartened. I became a housewife engaging in routine house chores from morning to evening. Yet I believed I was made by God to be a nurse. I decided to apply for a medical course in the then newly opened Outspan Medical College.
A letter of admission came from Outspan but it was for a pharmaceutical certificate course! The college administration advised me to follow my heart and bridge Mathematics. I applied for the bridging course, and back to class to do Mathematics. After sitting for the KCPE exams, I passed and enrolled for Diploma in Kenya Registered Nursing in the year 2011 at Outspan Medical College.
I studied with a lot of challenges. I was expected to play the multiple roles of mother, wife and student every day. Thanks to a supportive husband, in the year 2014, I qualified to be a registered nurse to work anywhere in and outside the country. My advice to those who are yet to choose a career is to choose a medical career and you will never regret. The moment I received my license, I walked into the office of the Human Resource Manager at The Outspan Hospital and came out with an invitation for a job interview. I sailed through the interview easily. I am now transforming lives through my career as a nurse at The Outspan Hospital."